Kevin James
The Cast
The Comedy
The Storyline
Director:
Frank Coraci

Writer(s):
Kevin James, Allan Loeb, Rock Reuben

Actors:
Kevin James, Salma Hayak, Henry Winkler, Joe Rogan, Bas Rutten, Greg Germann, Gary Valentine

Producer(s):
Marty P. Ewing, Jeff Sussman, Gino Falsetto, Adam Milano

Cinematographer:
Phil Meheux
Editor:
Scott Hill
Original Music:
Rupert Gregson-Williams
'Here Comes the Boom'
As the industry of Hollywood continues to rise exponentially alongside the population of the earth, there are good things and then there are bad things that occur as a result. Good thing…astronomical improvements in digital effects. Bad thing…terrible storylines produced solely for mass audiences.
One of the many genres that have persistently continued down a path of mundane plots for an uncreative imagination is comedy. I'm not saying all comedies are this way; however, a great deal of them seem to pay little attention to their comedic tendencies and even less to the detail in the storyline.
A recent film that follows heavily under this critical analysis is Here Comes the Boom, brought to life by Happy Madison Productions, who produced Joe Dirt (2001), Mr. Deeds (2002), Anger Management (2003), Grandma's Boy (2006) and so on. One thing is certain, most of the films produced by Happy Madison are technically not great films; that's the point to their producing. However, they have made a few gems throughout the years that I personally love. Unfortunately, Here Comes the Boom, is not one of those gems.
The Storyline
When the high school principal decides to cut the musical department due to a lack of funds, biology teacher Scott Voss (Kevin James) takes the stand to try and save the music. With $50,000 needed to keep the department, his hopes for success are little to none. Left with no other options to raise the money, Voss decides to become a mixed-martial arts fighter in hopes of successfully gaining enough money to keep the music department alive.
With the help of a student, who used to be a rising star in the world of MMA, and two fellow faculty members, Scott Voss begins to rise in the ranks, making strides to reach their goal.
The Good

Bas Rutten
The man is a beast. Not only has he made a name for himself in the world of mixed-martial arts fighting, but Rutten has also begun creating a career in the film industry. Although he plays a supporting role in Here Come the Boom, he was honestly one of the more enjoyable actors.
Rutten plays the character Niko, a foreigner trying to gain citizenship in America and also a god in physical fitness training. At first, I was not sure how he would play out in the film, but soon after he surprised me with great joy. He was funny, yet serious and it worked out very well. I hope to see Mr. Rutten in more films.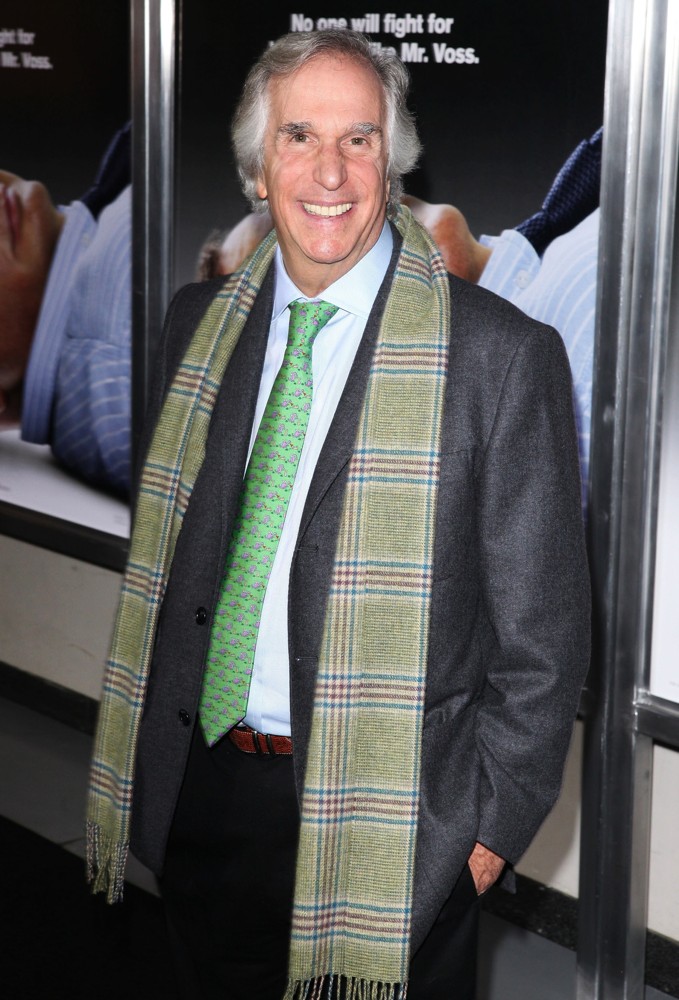 Henry Winkler
There isn't really an introduction for Mr. Winkler. He's been in the game since 1972 with his most notable role as Arthur 'Fonzie' Fonzarelli in the infamous hit TV show Happy Days (1974-1984).
Throughout this film I believed completely in his character. He did a great job playing music director Marty Streb. His character will make your heart ache with sadness and also jump for joy. During the sadder times of the film he was usually the foundation and delivered the role in a brilliant manner. At times his dialogue was a bit cheesy, yet it fit his character well. I always like to see the Fonz in different roles and this one was a particular enjoyment.
The Okay
Kevin James
I must admit that even though I am not the biggest fan of Kevin James I do enjoy watching some of his films. For his role in Here Comes the Boom, I did not. I thought his character was a bit overdone and exaggerated. When he was trying to be funny, such as when he would enter the ring, I found it to be annoyingly overdone. Fortunately, James gave us some variety as there were parts that I enjoyed.
Throughout the film he flirts with Salma Hayek's character, Bella Flores, every chance he gets. It was during these scenes where James excelled; he looked comfortable and did not force the acting. Overall, I think Kevin James was simply all right in this film, but he should have been great. It would have been one of the only things that could have saved the film.
The Comedy
Going into the film I didn't anticipate the comedy to be outstanding. Fortunately, when I discovered that I was correct I was not let down. There were times that I got a good laugh and enjoyed what jokes were made, yet more often I found myself wishing that certain jokes were actually funny.
The jokes seemed rushed and highly uncreative. Some of the characters handled their roles better than others, but there were times when every character had an incredibly cheesy moment. Viewing the trailers I couldn't expect much from the plot and this was the exact case. I could see how the story had potential to make a great inspirational sports film or even an inspirational teacher film, but Here Comes the Boom fell short with creativity.
The Bad
The Storyline
Several of Happy Madison Productions' films have a weak foundation composed of uncreative storylines and over the top exaggeration. Some of their films have been made well enough to rise through the terribleness, but for Here Comes the Boom, this was not the case.
The storyline was so ridiculous and unbelievable that I found it annoying. Yes, a film that features a water boy made into a great football player is a bit ridiculous, but there were still limits. Here Comes the Boom has no limits; it's just a bit too far fetched. One minute this biology teacher is fighting in an underground ring where chickens run amok and the floor of the ring is falling apart and the next minute he is fighting in high level arenas, bringing in the money. He then gets a call from Joe Rogan and the UFC.
There was not much of the plot that I completely believed in as a viewer, and with a storyline as exaggerated as this one, there has to be something special that brings the core theme to light.
Overall Score: 2.5/5
Here Comes the Boom was a bit disappointing, but not a complete failure. The film felt fairly uncreative and lacked an enthusiasm that was heavily needed. If you're looking for a film that will pass the time and not be a complete disaster,  Here Comes the Boom will be a reasonable choice. On the other hand if a great comedy is what you desire, stay clear from this one as it will leave you highly disappointed.
'Here Comes the Boom' Trailer