Lady Gaga and Helena Bonham Carter are without a doubt two of the most interesting ladies in their field of expertise. Both Carter and Gaga know how to wow the crowds with their out-of-this-world fashion sense, and what's even better is that both of these ladies could care less about the press. These two "fashionistas" know how to take acting and music to a whole new level. Could you imagine the topic of conversation if these two were on a coffee date?
As far as their careers go, Gaga and Carter understand that settling for what's expected is not going to make audiences take notice. Instead, they both take on difficult schedules and roles in order to gain the press and attention needed to boost their careers.
Helena Bonham Carter has been in the business for just about 30 years. So you better believe Carter knows exactly what she's doing. Because of her roles, she's had the ability to connect with a wide range of audiences from the Harry Potter fans to those who enjoy historical films. She knows how to play it classy with roles such as Queen Elizabeth and Ophelia, and she knows how to play down right scary with roles such as Bellatrix and Red Queen. Some of her roles include:
Ophelia- Hamlet
Marla Singer- Fight Club
Ari- Planet of the Apes
Mrs. Bucket- Charlie and the Chocolate Factory
Bellatrix Lestrange- Harry Potter Films
Mrs. Lovett- Sweeney Todd
Red Queen- Alice in Wonderland
Queen Elizabeth- The King's Speech
Lady Gaga, on the other hand, appeared on the scene in 2008 with her hit single "Just Dance". And after that the rest was history. Her mesmeric beats has propelled her lyrics into the minds of millions.  "Poker Face" went on to prove  that Gaga was not just a one-hit wonder, but instead was a cultural phenomenon. She's broken several records and holds the crown for having the most Twitter/Facebook followers and the most YouTube views.
These two have quite the fashion sense when it come to red carpet events. Sure… they may hold the crown for number of times on the "Worst Dressed" list, but they defiantly know how to get people talking. Carter had this to say about Gaga's fashion:
"I love the way she dresses. She's like a work of art. Anybody who is inventive, different or has fun like her, I love and admire. I'm amazed that she's able to stand up in some of those shoes she wears."

"I feel honored to be compared to her but I would probably be called Lady Haha. She's fantastic."–Helena Bonham Carter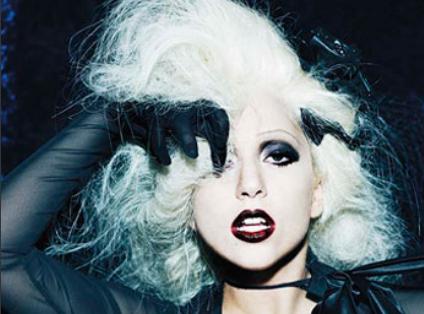 The passion and level of commitment from these ladies are incredible. Both Gaga and Carter could care less about the judgments from other people; their goal is to focus on the task at hand and to give their audiences 100% every time they perform.